Radiesse – Smooth Wrinkles & Folds
< Back
Radiesse is a combination of calcium and phosphate ions – minerals occurring naturally in your teeth and bones. The dermal injectable is white in colour and needs to be injected into a deep skin layer. Areas suitable for Radiesse are: nasolabial folds, corner of the mouth folds, cheeks, cheekbones, tear ducts, temples, chin, jawline and deeper perioral lines.
Why have a Radiesse treatment?
Radiesse has an aesthetic effect that lasts approximately one and a half years. It is not only an excellent dermal filler but it activates the body's own connective tissue formation, thereby giving durable results in the process. Radiesse is an extremely safe injectable wrinkle filler. It has been used widely for two decades in orthopaedics, neurosurgery, ophthalmology and dentistry. In the U.S., this injectable has been used for cosmetic corrections for over 15 years.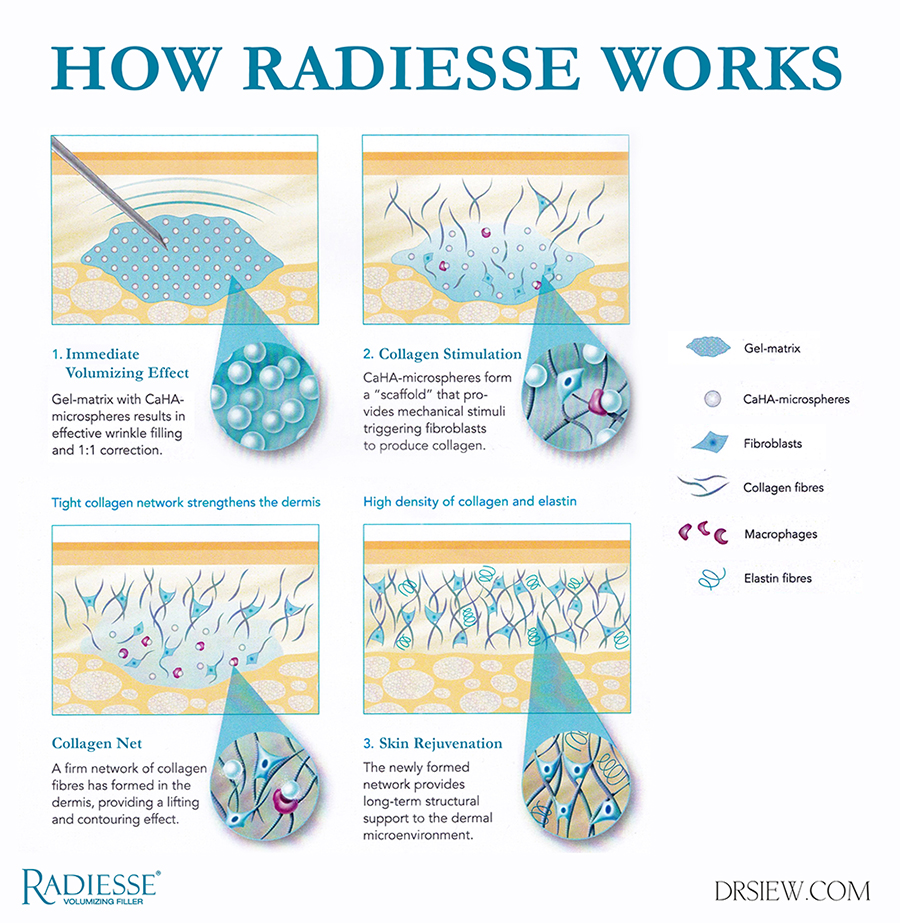 The Treatment
First, we need photographs of your treatment areas for your medical file. Next, the physician marks the place where the injections go. Then it's time for the injectables in the treatment area. A Radiesse treatment is fast, it will only take 5 – 10 minutes, in case of a Whole Face Approach, half an hour on average. On the whole, Radiesse treatment is not considered painful. However, individual experience of pain sensation varies. We give local anaesthetics only when treating the lip lines.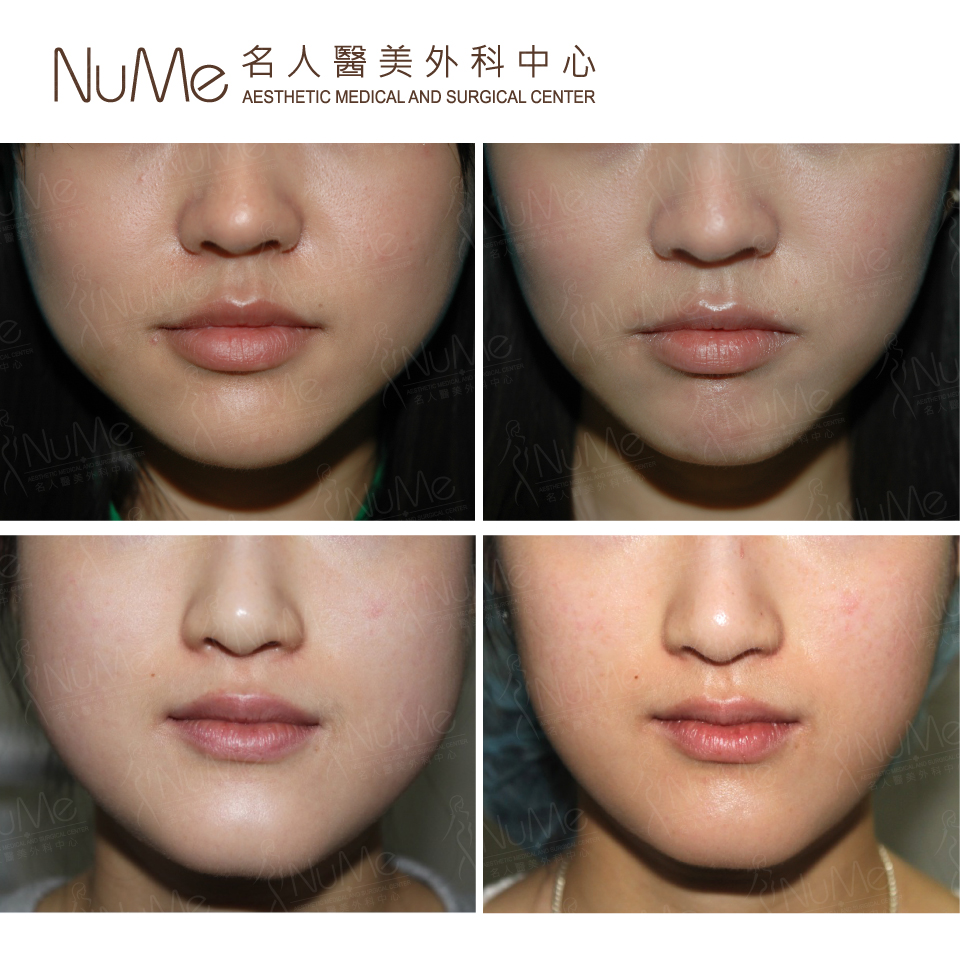 Source:Merz Pharma