HIFU技術,青春美顏|瘦面療程 | 瘦臉療程 | v面療程 – NuMe醫學美容中心
< Back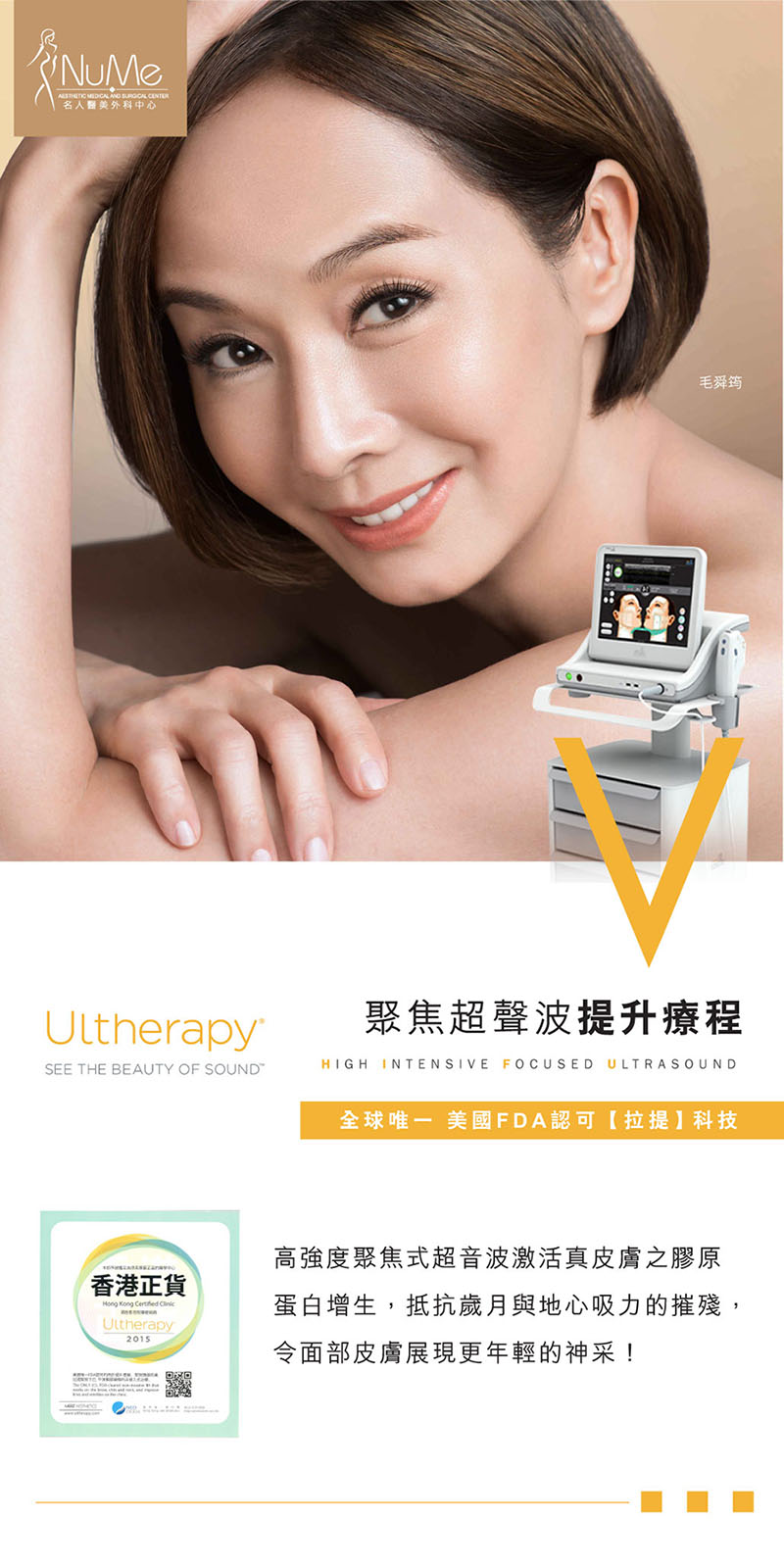 Ultherapy® is the only *FDA-cleared, non-invasive procedure that **lifts and tightens the neck, chin and brow, and improves lines and wrinkles on the chest.
Ultherapy is the only non-invasive procedure FDA-cleared to lift skin on the neck, under the chin and on the eyebrow. Now also FDA-cleared to improve the appearance of lines and wrinkles on the décolletage, Ultherapy can help you achieve a fresher look from your brow to your chest!
Build new collagen
Focused Ultrasound. No Surgery.
No downtime and natural result
Just one non-invasive Ultherapy® treatment helps counteract the effects of gravity and sun exposure without downtime.
With Ultherapy, there is no downtime! You can return to your normal activities immediately after your procedure without any post-treatment restrictions or requirements.
Results:
1. Full face firming
2. Eye lifting, improve the eye bags
3. Reduce wrinkles
4. Jaw line Lifting
5. Improve the double chin
6. Enhance the collagen, improve the skin texture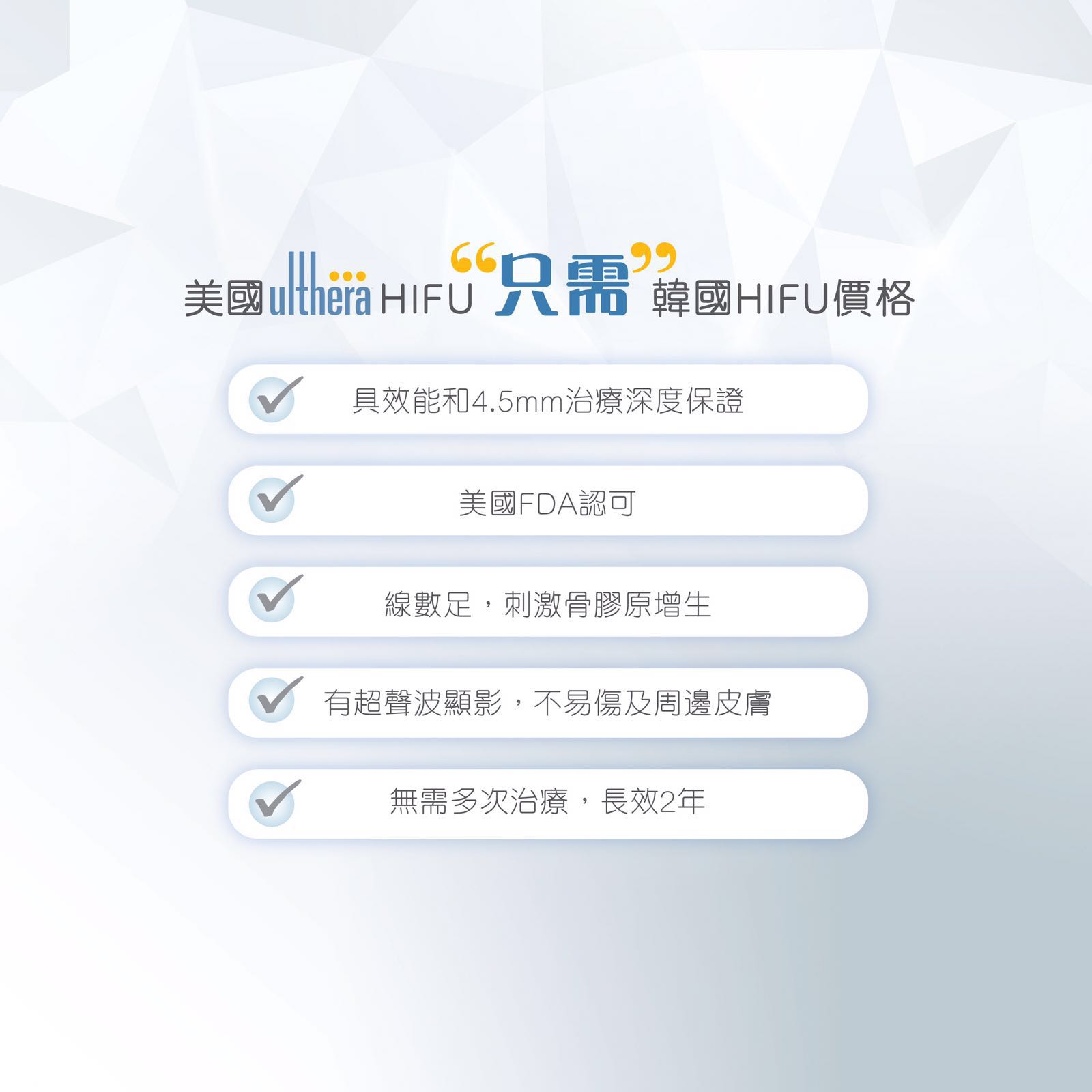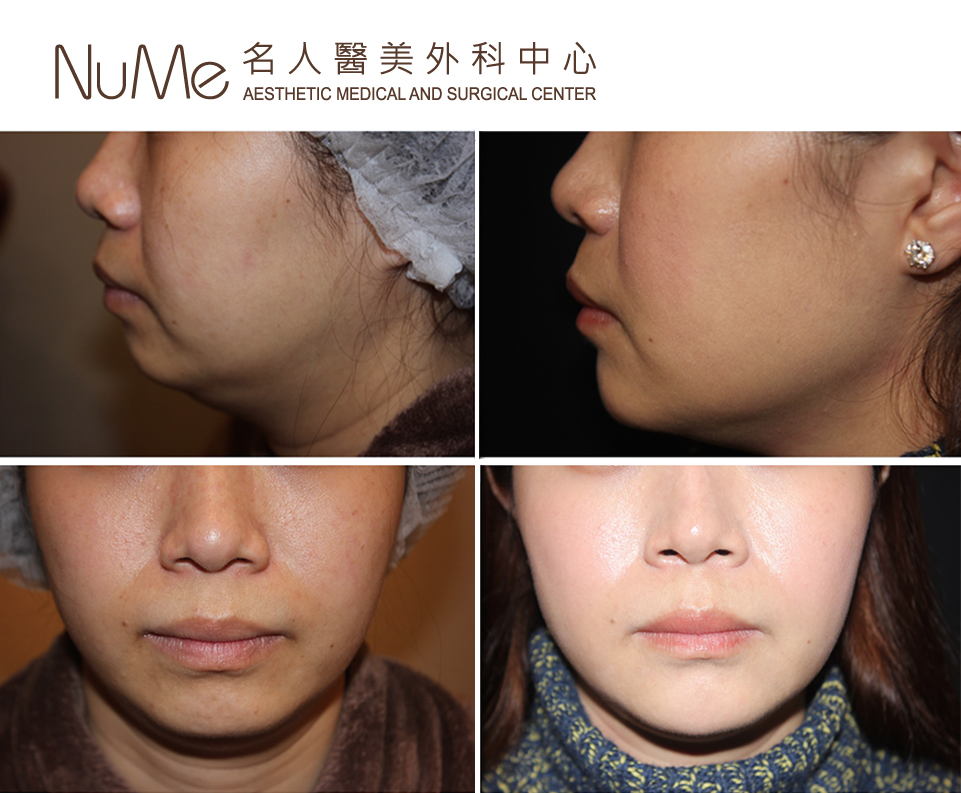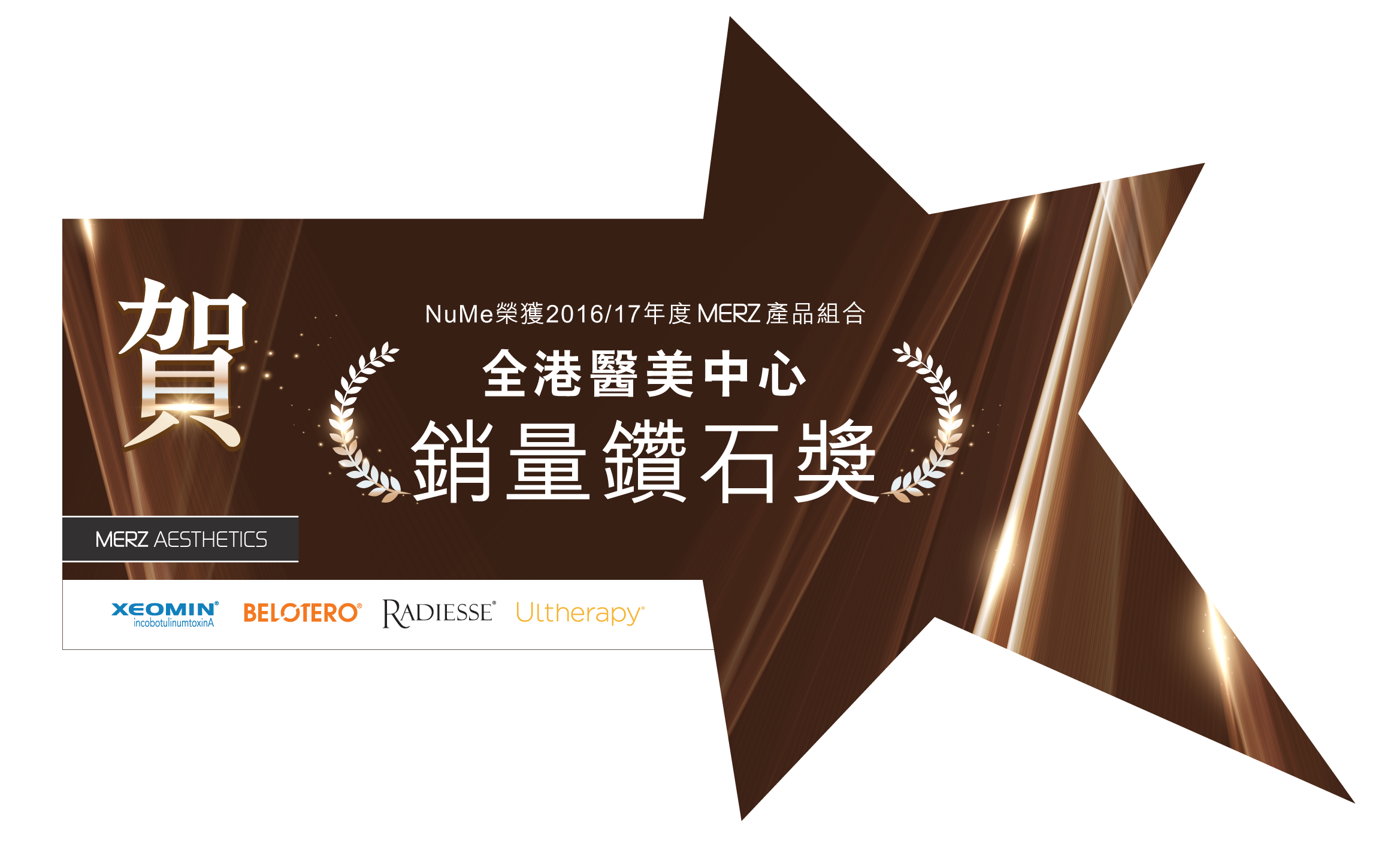 *U.S. FDA CLEARED K072505, K121700, K132028, K1340322
**Lift the skin on the neck, under the chin, and on the brow
#Brobst, et al. Noninvasive treatment of the neck. Facial plastic surgery clinics of North America, 2014. 22(2): 191-202., Werschler, W.Evaluation of Micro-focused Ultrasound with Visualization (MFU-V) for Lifting and Tightening of Facial and Neck Skin Laxity Using a Customized, High-Density and Vectoring Treatment Approach. Presented at AACS Jan 2014.
資料來源:Merz Pharma